History of South Roanoke United Methodist Church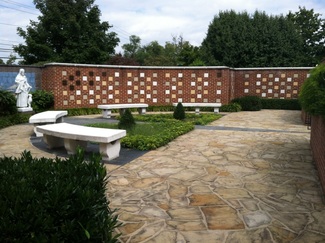 This is the story about a church - and its people. It begins in May, 1923, when a group of families, in the new, growing South Roanoke suburb met to organize a Sunday School because they believed in Christian education. Thirty workers assembled in the small, local schoolhouse and agreed on the need fora church to serve the growing area.

When the Baltimore Conference met in Roanoke in April, 1924, the Reverend W.C. Sponagle was appointed first pastor of this new church in South Roanoke to be known as Epworth Methodist Episcopal Church, South. With 116 charter members, the young congregation grew and a real church family was formed. A lot on Rosalind Avenue was purchased and plans were made to erect a building to serve the growing congregation. The cornerstone was laid on October 13, 1927, and the name was changed to South Roanoke Methodist Episcopal Church, South. Reflecting the current emphasis on Christian education, the building was a three-story educational building on the rear of the lot, with plans made to erect a sanctuary later.

As Roanoke grew, the church grew, forward-looking leaders realized a location on South Jefferson Street would be more advantageous than the Rosalind Avenue site. Purchase of a large tract of land on South Jefferson Street was followed by the sale of the building on Rosalind. The congregation worked together to build a church which would reflect the growing congregation in a developing area. The congregation planned with vision and dreams and built a church to serve for many years. The struggle to raise the "building funds" formed a bond which made the church family even closer. They truly built for the future.

The cornerstone of the new building was laid on Easter Sunday, 1953. On December 15, 1963, the church was dedicated with pride and joy. Still with the family as the focus and Christian education as the major emphasis, we continue to rejoice to see more young families joining us.

With our earliest beginnings in a small schoolhouse we have worshipped in two church buildings, had eighteen ministers, seen our staff grow, and have always felt a commitment to represent the United Methodist Church at its best, and to serve God in this community.
---