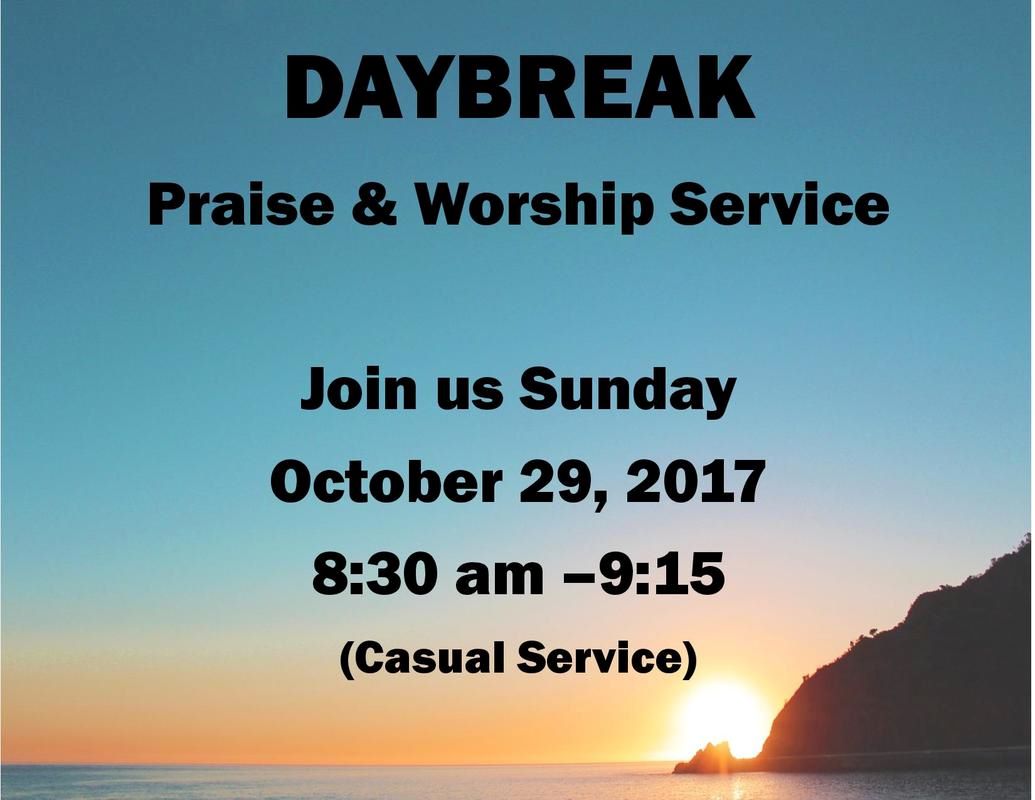 What to expect as a first time visitor
We meet Sunday mornings at 9:15 a.m. for Sunday School and 10:30 a.m. for our traditional worship service. On the 4th Sunday of each month, we have a contemporary service at 8:30 a.m. in our gym. We are located at 2330 South Jefferson Street in beautiful Roanoke, Virginia.

Our 10:30 a.m. worship service combines beautiful traditional worship and liturgy with a relevant biblically-centered message. We hope that this service is meaningful to you whether you are a longtime "churchgoer" or just checking out church for the first time.

Our 8:30 a.m. early service (Daybreak) is held the 4th Sunday of each month in the gym. It's a casual, kid friendly, come as you are praise service.

Our hope is that you will be challenged, encouraged and motivated to grow deeper in your walk with God as a result of our services on Sunday. When you arrive, the church's parking lot on the corner of Jefferson and 23rd Street, as well as ample on street parking surrounding the church. The entrances for the church are located on the 24th street side. Once inside you will find ushers willing to direct you to a seat or classroom.

You'll find caring and friendly people in a warm, family setting. When you visit for the first time please let us know by talking to an usher, finding a staff member, or filling out the roll located in your pew. We would like to meet you and make sure we are answering any questions you might have.

Sunday Morning Childcare
South Roanoke United Methodist Church offers a wide variety of children's ministries on Sundays including Sunday school (9:15 a.m.) , children's church (during the latter half of the 10:30 a.m. worship service), and a nursery throughout the entire morning. We understand the importance of quality childcare during your time with us, and we do everything in our power to ensure a safe, fun, and informative time for your children.

The children's ministry wing holds both the nursery and Children's Sunday school classrooms, and Children's Church is held in the main Fellowship Hall. The Children's Ministry Wing is located in the entrance closest to the parking lot on the corner of Jefferson and 23rd Street.
How we dress
We know that one of the most stressful parts of visiting a new church is knowing how to dress for the service. We wanted to provide a resource for clarity, but we do not have a "dress code" and will gladly worship with someone regardless of how they are dressed (we're pretty sure Jesus did not wear a suit and tie). If you were wondering, we do generally dress in business casual or business formal attire, however it is not uncommon for someone to wear a suit, khakis, or whatever they are most comfortable wearing.
Parking at SRUMC
Parking at SRUMC is available anywhere on Jefferson Street, 24th Street, or Stanley Avenue. We also have a parking lot available on the corner of Jefferson and 23rd Street with ample parking for Sunday morning.