Connect at South Roanoke United Methodist Church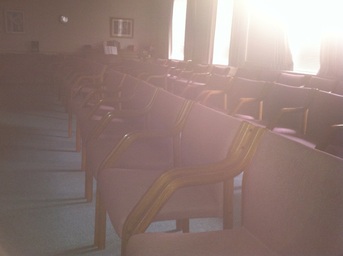 We all truly enjoy being a part of South Roanoke United Methodist Church and we want you to join us! As a family of believers joined together as the body of Christ, we believe being involved in the church is a special privilege and we would love for you to come be a part of the church with us.

Jesus Christ, before his ascension into heaven, gave his disciples this command, "Go therefore and make disciples of all nations, baptizing them in the name of the Father and of the Son and of the Holy Spirit, teaching them to observe all that I have commanded you; and lo, I am with you always, to the close of the age" (Matthew 28:19-20, RSV). The Christian church, including the individuals who comprise the universal church, needs to be teaching, learning, giving, and loving. If the church is obedient to Jesus Christ it will love like Jesus and teach people about Jesus.

We as a church strive to provide opportunities for service and Christian growth. This section of the website shows the available ministries for you and the ways in which you can be involved.



---