Children's Ministries
at South Roanoke United Methodist Church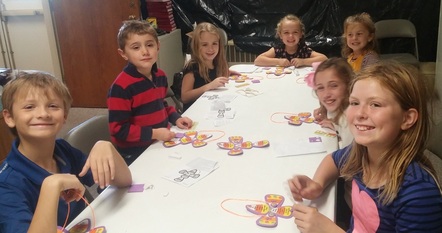 We offer a comprehensive ministry for our children. ·
9:15 a.m. Sunday school

· Children's church (Pre K- 5th grade)

· Nursery

· After School Programs
We believe children should be involved in all aspects of the life of the church. We emphasize service to others, mutual support and Bible study.
Sunday school begins with a time of music, and includes separate classes for preschool and elementary students. Children's church is offered during the morning service for children grades Pre K-5th grade. It is a fun time of learning, encouraging the students to learn more about Jesus in an age appropriate environment while enabling their parents to focus during the morning worship service.
A nursery is provided for infants and toddlers who may not be ready for a classroom environment.
Keysha McNeil, our Director of Christian Education, provides and promotes a wide range of Christian Education opportunities to the church community.
Paula Jones
, our minister to youth, runs after school programs for children in addition to the youth programs.
Jelly Bellies, ages 3-pre K, meet on Wednesdays at 1:00 p.m.
Junior Mints, ages K-2nd grade, meet on Tuesdays at 3:00 p.m.
Peanut M&M's, grades 3-6, meet on Thursday at 3:00 p.m.
---